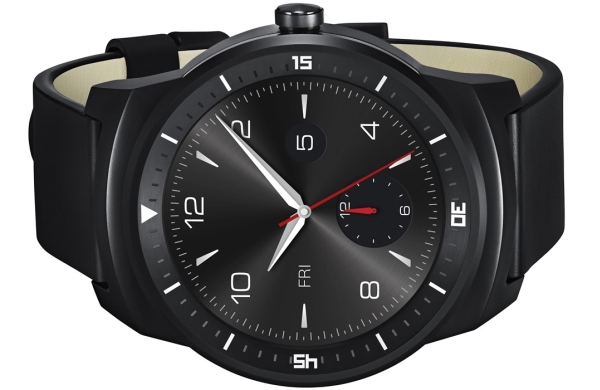 I know must of you have seen the Samsung Watch Gear and the latest entrant Apple Watch, but honestly you have not seen the new LG Watch which goes on sales from tomorrow in the UK. According GSMArena, the G Watch R will be available online through Clove for £224.99 (N60,000.00) (including VAT) in black color only.
The LG G Watch R is the first Android Wear device with a full circular display, unlike the semicircular display on the Moto 360. Circular displays might not be the most efficient design to show information but they do make the smart watch look more like an actual watch and the G Watch R looks almost identical to a regular watch.
The price is a bit steep in the UK but it should be around $250 (N44,000.00) when it launches in the US.